Once upon a time, many years ago, a business owner needed a photograph to promote their business. So they called a photographer, who came and took a lovely photo… They then waited for the negatives to be printed, paid the photographer, used the image in an advert and they all lived happily ever after.
Oh, how things have changed.
Image libraries have expanded massively with the growth of the internet and for a while, everyone went crazy buying ready-made-images which became increasingly cheap and the marketing world became saturated with predictable images of confused businessmen jumping through hoops, unfinished jigsaws and people manically shaking hands with each other.
So, now that the novelty has worn off the ready-made-image-industry and the mention of the words 'stock image' is usually followed by a roll of the eyes… where do we go from here? How do we know when and where to use stock images?
Well, firstly let's just say that there are multitude of stock images out there and only a percentage of them are laughably bad (and let's face it, if you're using this picture of a man with a horse head casually having a meeting… Then I don't know what I can say to help you?!)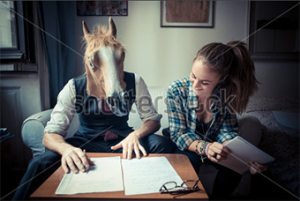 But there are a lot of very good images available to buy and if they are used well they can be a cost-effective solution for smaller businesses.
So here's our list of do's and don'ts to help guide you through the tricky world of image purchasing.
DON'T use stock photography when portraying your business.
If you are looking for a selection of images to use on your website or in a brochure about your office and your employees, then using stock shots of well groomed models in suits sat around laughing in well lit shiny boardrooms is likely to turn your customers cold. Everyone knows these people do not work for you (if they do, you have a very unnaturally beautiful payroll… Who are all conveniently using the same stylist).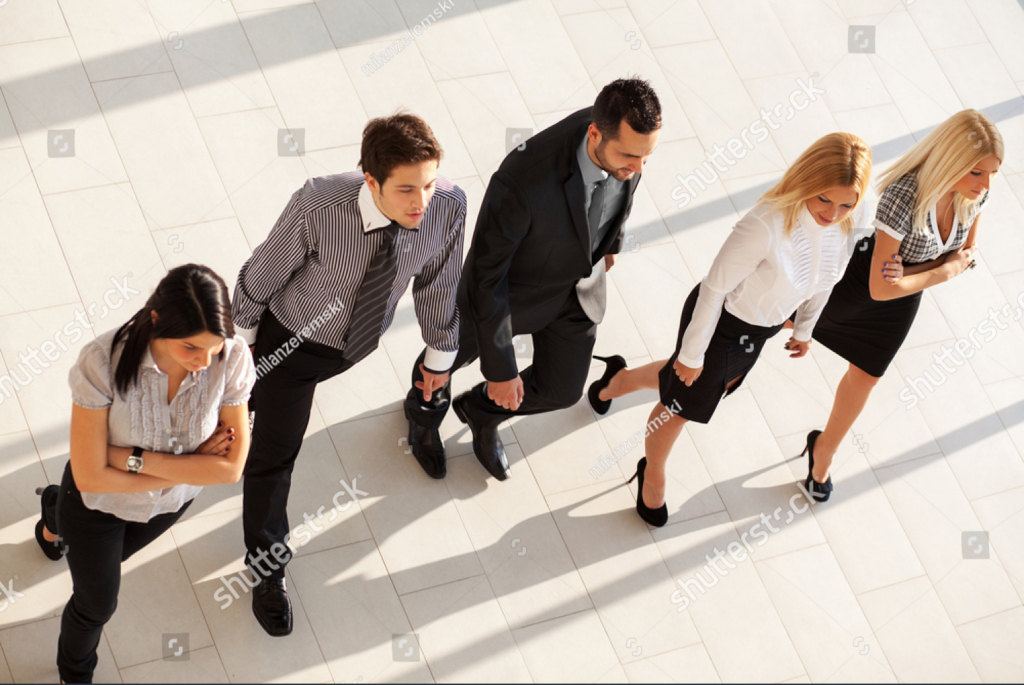 Customers looking to find out more about your business want to see the real deal. They want to see photos of your staff, your receptionist, you. They want to see photos that make them feel like they have had a little fly-on-the-wall experience of your business and how it is run. By using stock shots instead, you are inadvertently showing a faceless company that has no unique features. Is that the right image for your business?

These images above were created for the film Unfinished Business a few years ago and brilliantly parody the typical unrealistic office stock image style.
A professional photographer may seem like the expensive option, but there are many really good photographers out there who will take a great range of shots in a few hours and cost less than you may think (and if you don't know any, I can happily point you in the direction of some great photographers I know). The benefits of using a photographer is the personal service. They will help, advise and listen to what you want to create.
DON'T use stock images when portraying your products or services.
For example, if you are an events company: using images of your events and not stock images, is essential. Or if you are a catering business, showing photos of your food and your cream cakes is important and far more likely to entice your customers back for a visit.
DON'T use stock images if you want a range of images in the same style and location.
Unless you are very lucky (admittedly there are a few ranges of photos by the same photographer on the image library websites)… It is cheaper to use a photographer and more likely to be consistent.
DO use stock photography for images of every day objects.
Looking for a shot of a red apple? Or a cup of tea? Or a bar of soap? I can almost guarantee that you will find what you are looking for on an image library website. As long as the image is being used conceptually and not to represent your products, then a stock image is a good option.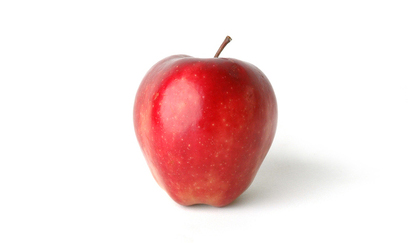 Asking a photographer to quote for and set up a shot like this, is the equivalent of asking a taxi driver to take you to the next road… They will tell you that it's not worth turning their meter on and that it would be quicker for you to walk. By the time you have briefed a photographer on a little job like this, you could have bought the image from a library for a fraction of the price.
Obviously, if the object is unusual or needs to be specific (your product for example), then a bespoke photo is needed. For example, I recently designed a poster for a theatre play that needed to star the exact gnome that appears in the play (a very well behaved gnome I must say). I would never have found a photo of him, no matter how long I trawled through the image library websites.
DO use stock photography for scenery, nature and hills. Looking for a close up of a leaf? Or a long sandy beach? Buying an image like this is a good option.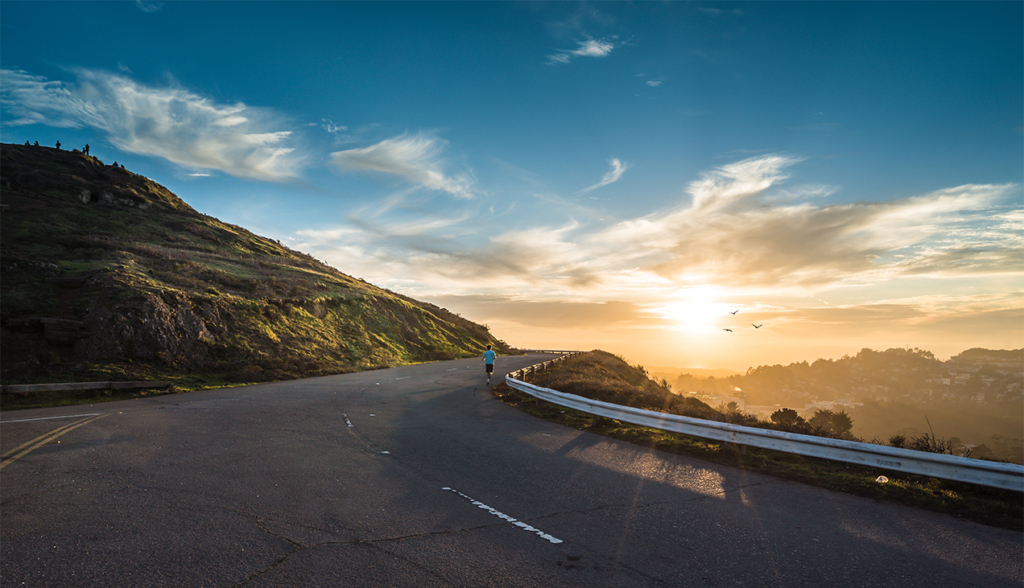 DO use stock photography for very technical images, like a bird in flight, micro images of insects, or a close up of a snowflake. Photographers who specialise in this kind of photographer tend to make their money from selling their images to many different sources.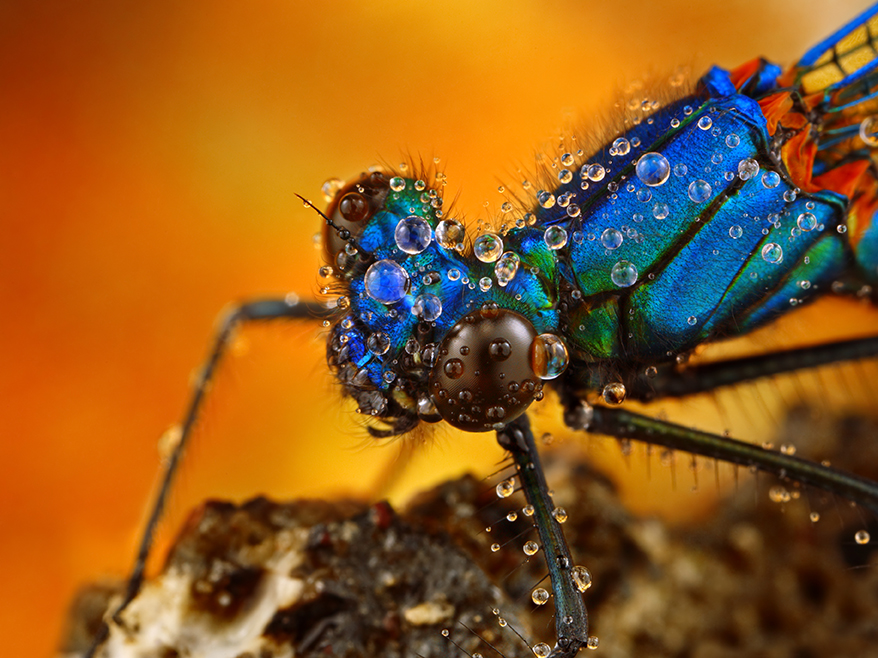 Buying images:
Think carefully about where you want to use images before you purchase them as this can have an impact on how much you pay.
Don't buy the cheapest web-only version of an image if you then want to use it on a leaflet or brochure as well. 72 dots per inch is only screen resolution. An image needs to be 300 dots per inch (dpi) to print clearly.
Avoid using Rights Managed images if you plan on using an image more than once, use Royalty Free instead. Rights managed images charge you every time you use an image. Royalty free images are just a one off fee.
And remember… there will never be a time when it's ok to use this image: