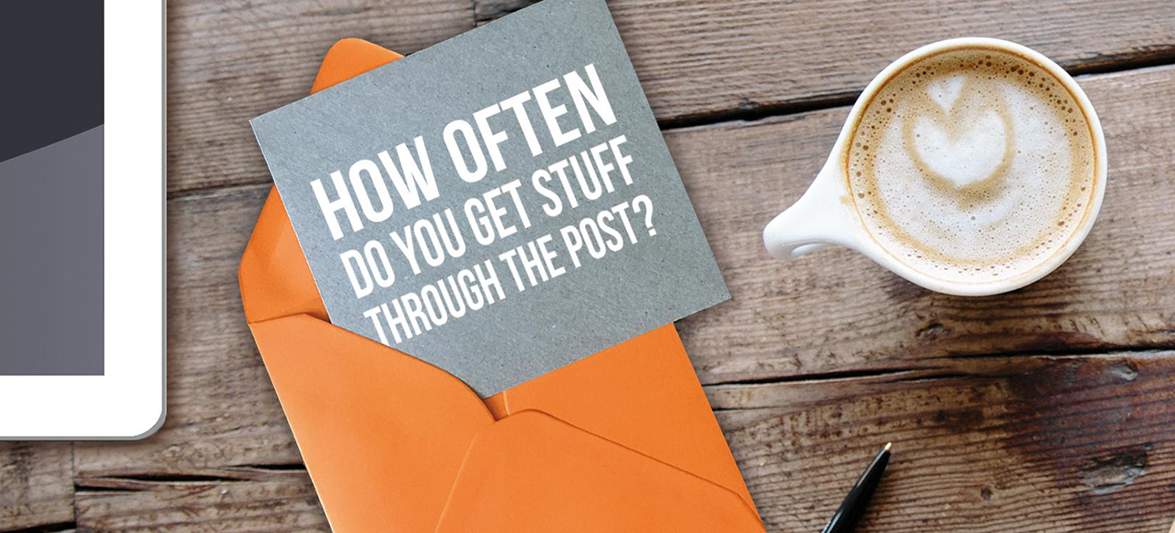 Think that Direct Mail is a dying art? Think again.
A clever, well designed and well written direct mail campaign can produce some surprisingly good results. How? Well, think how many emails you receive every day? Then think how many things you receive through the post?
Combined with a good mailing list, a personal touch, and a targeted approach; a direct mail campaign can really increase your sales.
We love a good Direct Mail campaign… ask us about how we got a 14% response rate on a recent self-promotional campaign.
We can help you with the idea, the design, and the all-important words that reach out to those potential customers through their letterbox.