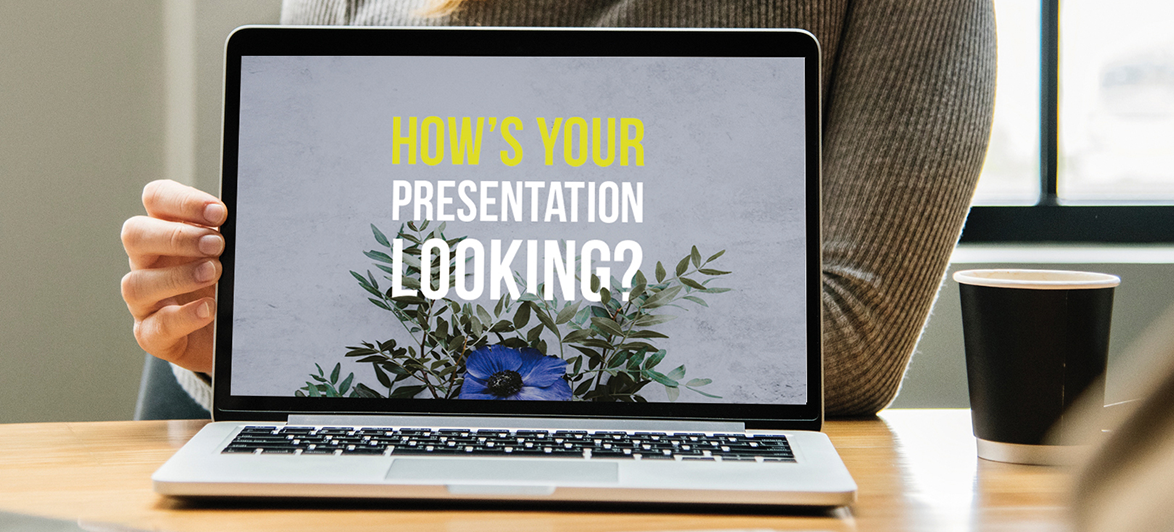 Have you got to do yet another presentation to do? Is the thought of it feeling painful already?
Would you like to impress your clients and colleagues with a presentation that looks great instead?
So you need to get that presentation done for the client meeting… Do you feel that your time would be better spent doing other stuff? Stuff that only you can do within your role.
We can help.
We can't get up there and present it for you… but we can design a clear and engaging presentation that you feel confident delivering. In either Powerpoint, Keynote or as a PDF document, we can work with you to create branded templates, featuring strong images and infographics combined with interesting content.
We can either create editable templates that can be used by you to finish the rest of your presentation in your brand style. Or let us take the whole pain away, by handing over all the information and let us design the whole presentation for you.
With a little bit of pre-planning and scheduling (not the night before!), this can be a great way of outsourcing a job you don't enjoy, and in return receive a sharp, engaging presentation that you feel proud to use.